STOP RACIAL PROFILING
& DEPORTATIONS
Racial profiling erodes our dignity, threatens public safety, and leads to unnecessary detention, deportation and separation of families. It is also against the law. The purpose of Somos' bias-based policing campaign is to ensure the implementation of New Mexico's 2009 Prohibition of Profiling Practices Act and to protect communities from discriminatory law enforcement practices, including inquiry about residents' immigration status.
Meanwhile the President is doubling down on discriminatory law enforcement strategies and is threatening to create a massive deportation force and coerce local governments into helping him profile, incarcerate, and deport families. In response, Somos is working with several jurisdictions to enact or strengthen "sanctuary' policies that protect immigrant residents and prevent racial profiling.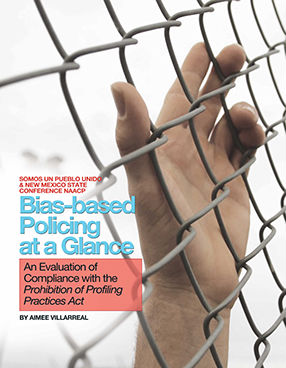 HOW DO WE DO IT?
Coordinate know-your-rights campaigns in semi urban and rural communities
Help individuals file administrative bias-based policing complaints
Organize local campaigns to improve police and jail practices, including campaigns to block enforcement of federal civil immigration laws by local jurisdictions
Engage in litigation to counter civil rights violations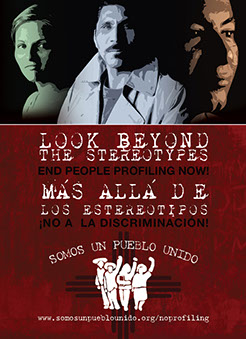 CHECK OUT OUR NO PROFILING WEBSITE
Learn about your rights under New Mexico's Prohibition of Profiling Practices Act
Tips on how to file a bias-based policing complaint
Complaint forms from local police departments
Know-your-rights information
Copies of complaints investigated in New Mexico
Updates on racial profiling and sanctuary campaigns