Meanwhile, eight other states, Puerto Rico, and Washington DC have since followed New Mexico's lead by passing laws requiring undocumented immigrant drivers to apply for licenses.
SAFETY OVER POLITICS
Keep all Drivers Licensed in New Mexico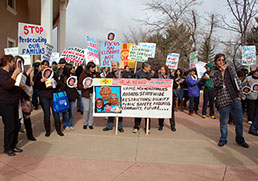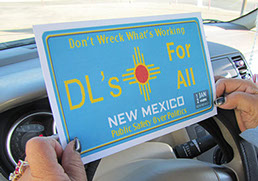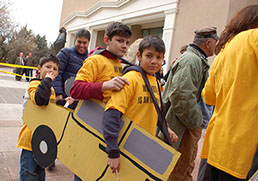 In 2003, community and faith groups, victims' rights advocates, and law enforcement officials came together to promote a law requiring all drivers in New Mexico, regardless of immigration status, to apply for a driver's license. Since then, about 85,000 immigrants have successfully applied, taking the eye, written and road exams, registering their vehicles, and purchasing auto insurance.
There have been several attempts to repeal this law in the last three years by Governor Susana Martinez and her anti-immigrant allies, but citing the disastrous consequences for public safety, lawmakers have upheld it.
To get more information about licenses for immigrants check out
To get updates on the campaign for licenses, go to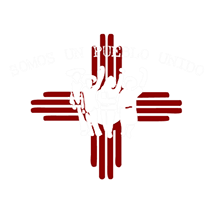 © 2014 SOMOS UN PUEBLO UNIDO