March 17, 2017
COURT APPROVES SETTLEMENT BARRING SAN JUAN COUNTY JAIL FROM
HONORING ICE DETAINERS
A federal judge granted preliminary approval to a class action settlement in the case of Susana
Palacios-Valencia and Somos un Pueblo Unido v. San Juan County Board of Commissioners. The settlement bars San Juan County Detention Center from honoring ICE detainers and ensures that the county enacts policies that ensure the civil rights of every resident, regardless of national origin or immigration status. For press release, click here.
February 22, 2017
SANTA FE CITY COUNCILVOTES TO ADOPT STRONGER SANCTUARY POLICIES
With more than 300 people in attendance, the Santa Fe City Council voted unanimously to take a strong stand for sanctuary and adopt a resolution that not only reaffirms our longstanding status as a welcoming community, but strengthens it with new policy directives aimed at furthering integrating immigrants into the civil economic and cultural life of our city. The resolution creates a broad confidentiality policy to protect the sensitive personal information of all Santa Fe residents, including national origin and immigration status. It also sets up a framework to improve language access for non-English speakers and provide civil rights education to immigrant families and local businesses. To see resolution, click here.
December 2016
KNOW YOUR RIGHTS UNDER THE NEW TWO-TIERED DRIVER'S LICENSE LAW
In 2016, New Mexico started issuing two types of drivers' licenses—a REAL ID license and a non-REAL ID license. Before you renew your license or apply for the first time, be sure to know your rights under the new law. If you have any questions or are having problems and want to make a report, please call our Know-your- rights Hotline at 844-365- NMDL (844-365- 6635) or email us at somos@somosunpueblounido.org. For Somos' fact sheet on the new requirements, click here.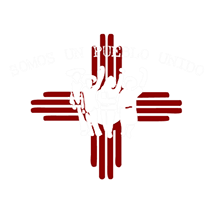 © 2014 SOMOS UN PUEBLO UNIDO