Our work is more important than ever. Help our families fight back!
As the federal government ramps up its deportation efforts and threatens
workers and their families. Somos will:
> Work to defend and strengthen local "sanctuary" policies so workers, families and youth feel valued and protected.
> Ensure proper implementation of New Mexico's recently passed driver's license law, an important tool for
undocumented families to defend themselves against criminalization and deportation.
> Organize rapid response plans and other community efforts to counter detention and deportation of our families.
> Support the health and safety of dairy workers in southeastern NM.
> Fight wage theft and other employment violations in communities throughout New Mexico.
> Continue building power through citizenship outreach and voter engagement.
But we can't do this without you. Here is how you can help:
Become a Member or Renew Your Membership
BECOME A MEMBER OR RENEW YOUR MEMBERSHIP
Yes, I want to join Somos Un Pueblo Unido!
Somos is a membership-based organization that supports civil and worker's rights throughout New Mexico.
Individuals and families pay $20.00 in annual membership dues. Students pay $10.00.
To become a member, enter the information below.
Individuals and Families $20.00
Click Button
Students $10.00
Click Button
Yes, I want to support worker's rights and civil rights in New Mexico!
To make a tax-deductible and secure contribution to Somos Un Pueblo Unido, New Mexico's statewide immigrant's rights organization, click on the Donate button.
To Donate with a Credit Card Click Here
To Donate with Pay Pal Click Here
Sign up for MyChange and round up your daily credit and debit card purchases to the nearest dollar and MyChange donates that change to Somos. Click here to sign up!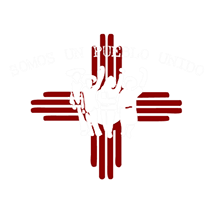 © 2014 SOMOS UN PUEBLO UNIDO